THE SECRET LOVE OF GEEKS
The Secret Loves of Geeks, an anthology compiled by Hope Nicholson and distributed by Dark Horse Comics, is slated for a 2018 Valentine's Day release. For this project, I worked alongside Cara Ellison (UK-based game narrative designer and author) to create an illustrated essay on the sociological intersection between female sexuality and Han Solo. View the full comic in the published book.
Preorder The Secret Love of Geeks HERE!
CUTIES
Cuties, a startup coffee shop opening soon in East Hollywood, has already begun to attract attention. In addition to their perfect location on Melrose Avenue and the continued support from their fundraisers, Cuties stands as not only a coffee shop, but as a community center. A queer-founded and queer-operated business, Cuties is a delightful solution to a long-standing problem in the LGBTQ+ community: how to create a non-sexualized, non-alcoholic, space for the togetherness of the queer community.
Read the original Eater Magazine article HERE!
SWEENEY TODD
The editors at Eater Magazine had a dilemma. They were writing a longform article on New York City's Barrow Street Theater. The theater was putting on an amusingly gruesome dinner theater production of Sweeney Todd. Although the editors wanted to acknowledge the gory content of the original Sondheim musical, they also hoped for an image that wouldn't upset squeamish readers. Whimsical illustration was the perfect middle ground.
Read the original Eater Magazine article HERE!
NEW FORM #140COMICS
In April, New Form Digital launches a storytelling campaign. Each week, an unassuming tweet will be selected and developed into a full, 2-page comic. I start with the original tweet, put together a script, throw in some bad jokes wherever possible, and deliver the completed comic within 48 hours. #140COMICS is socially interactive: tweet at New Form this week and see your story in full color the next!
New Form can be found on every kind of social media you can imagine, but HERE is their Twitter.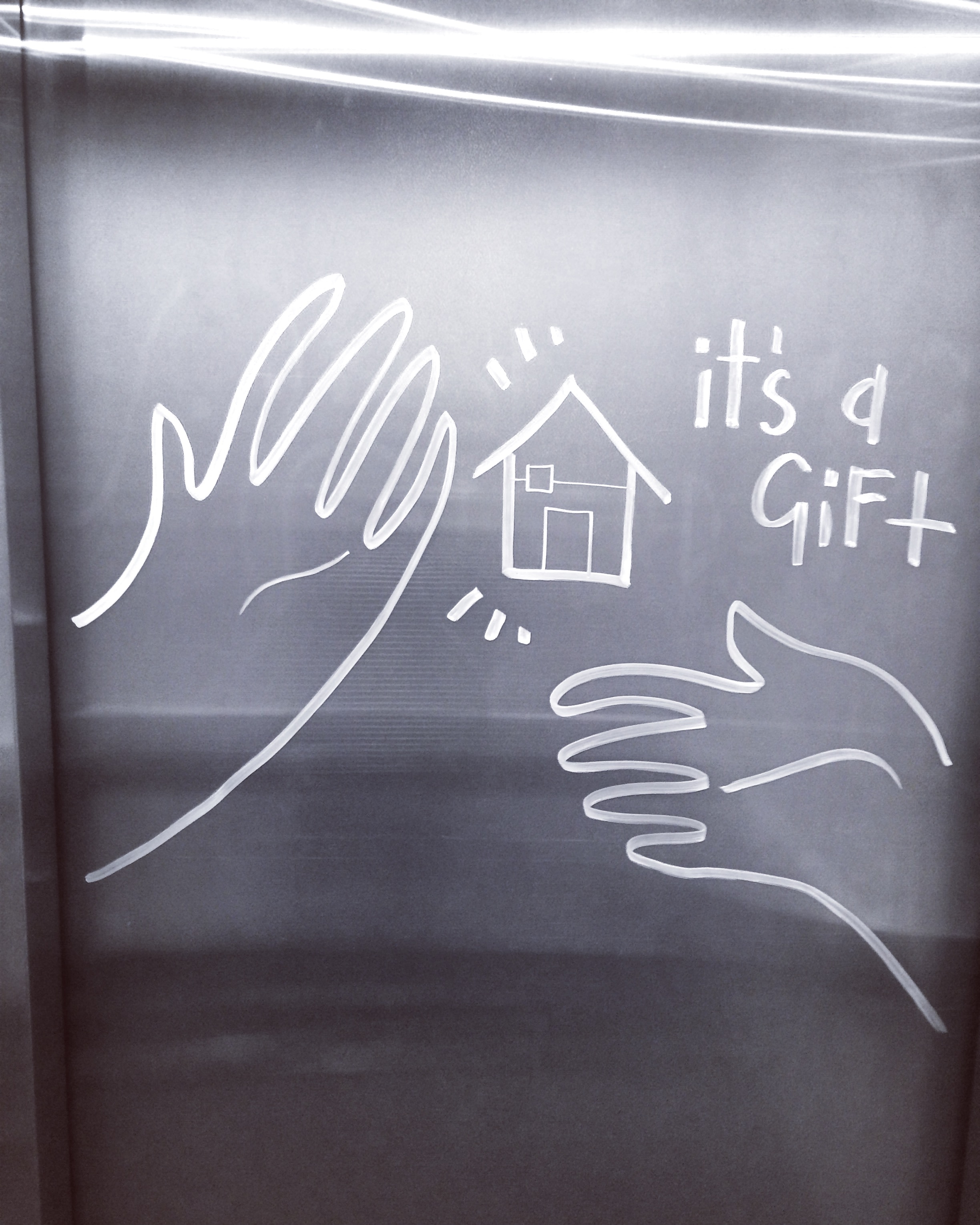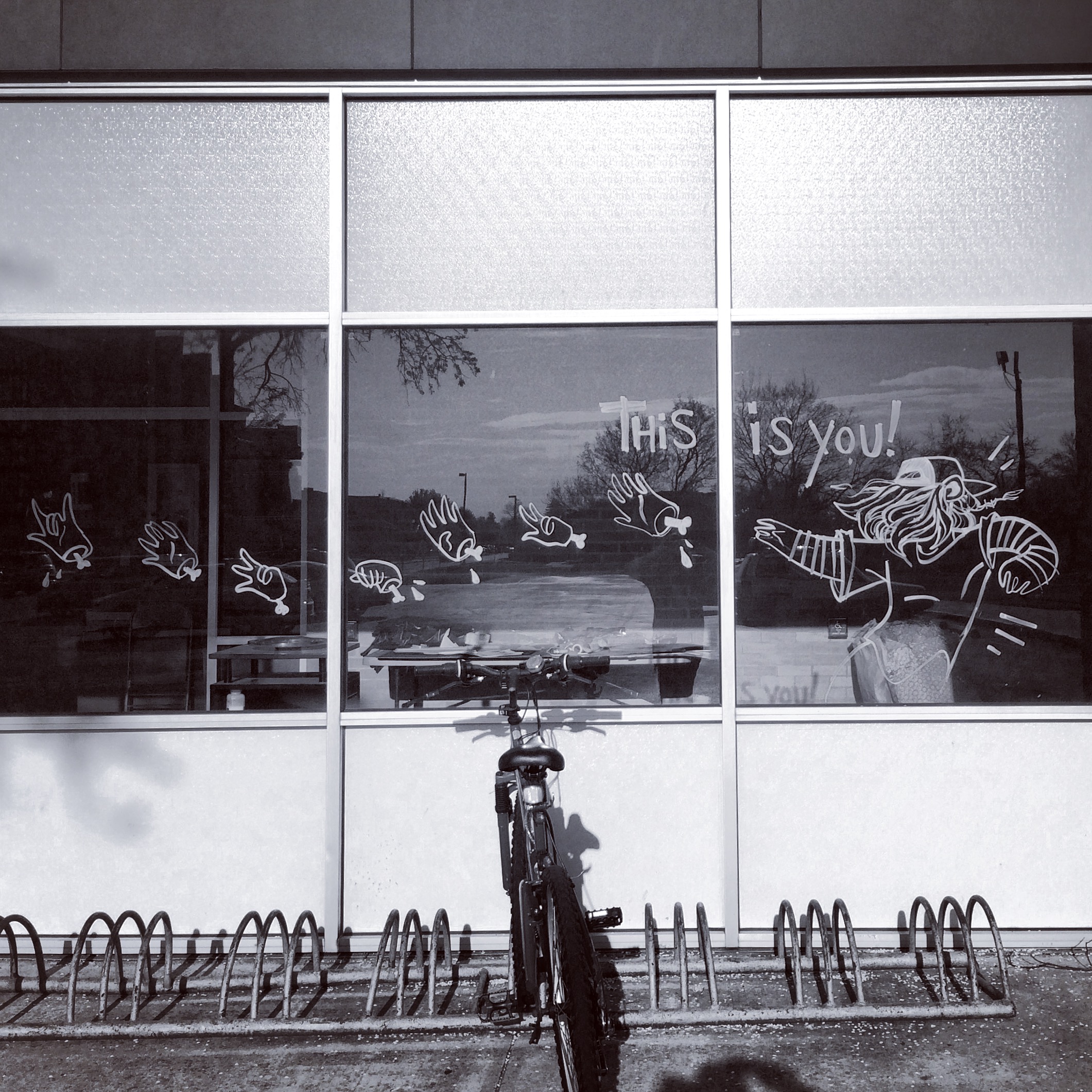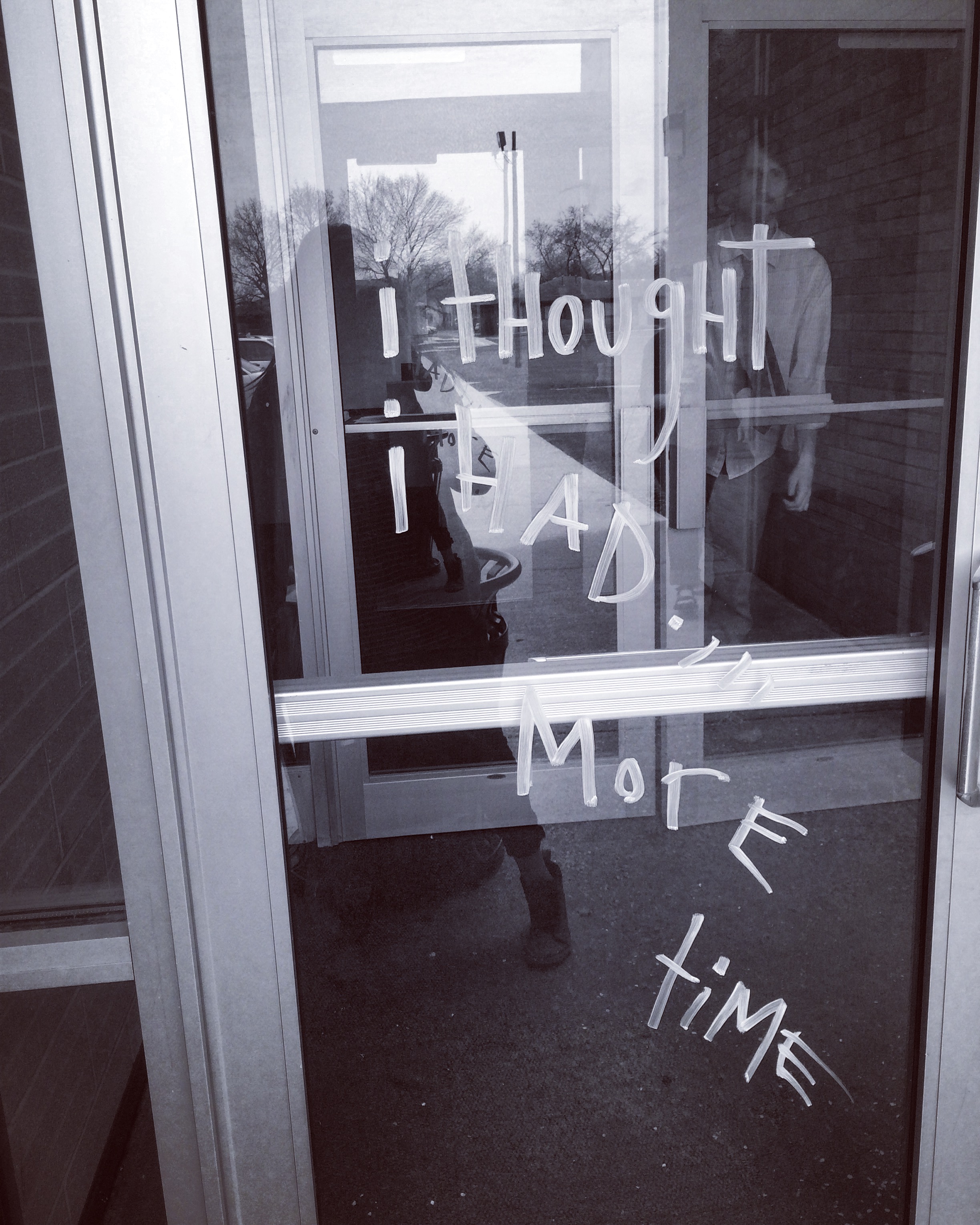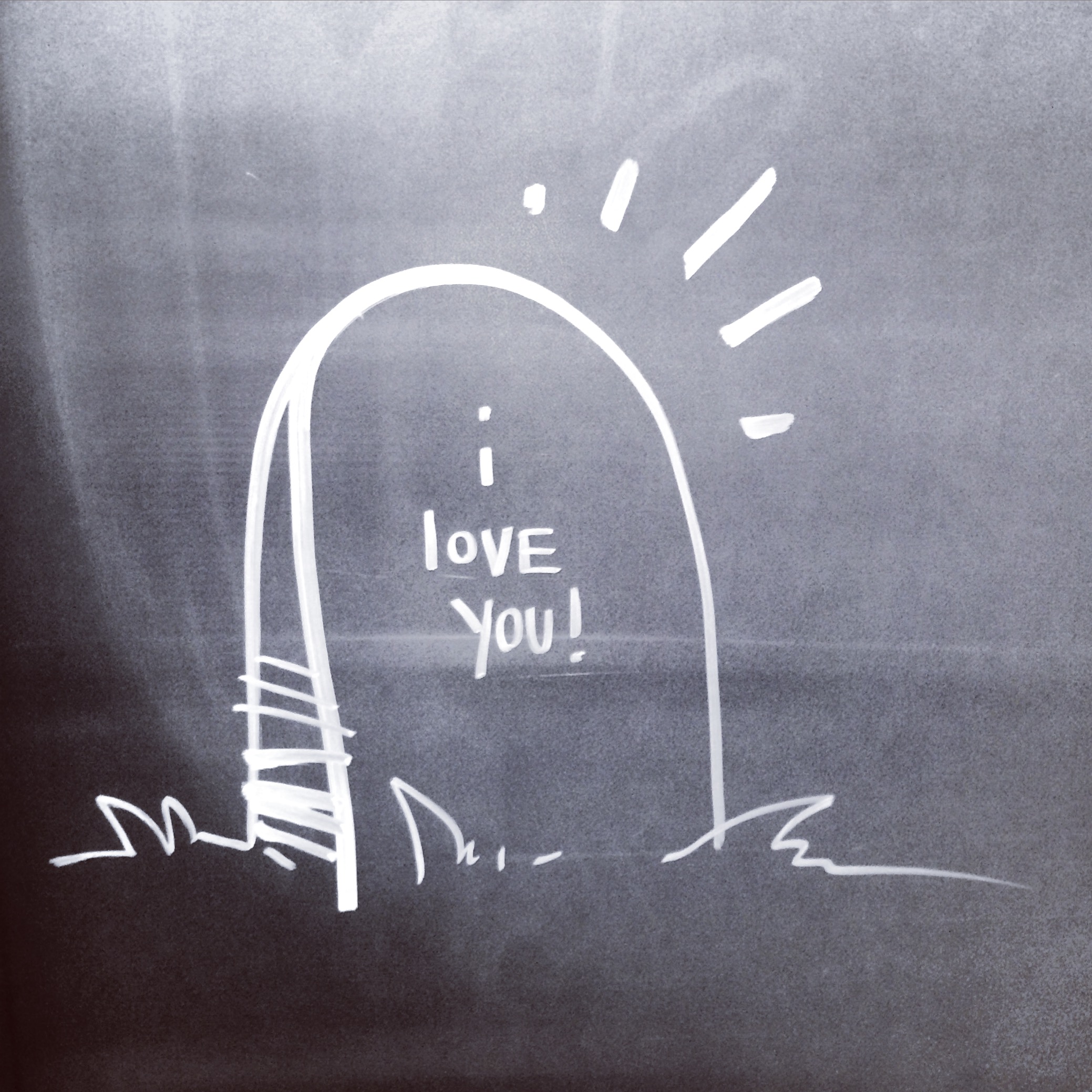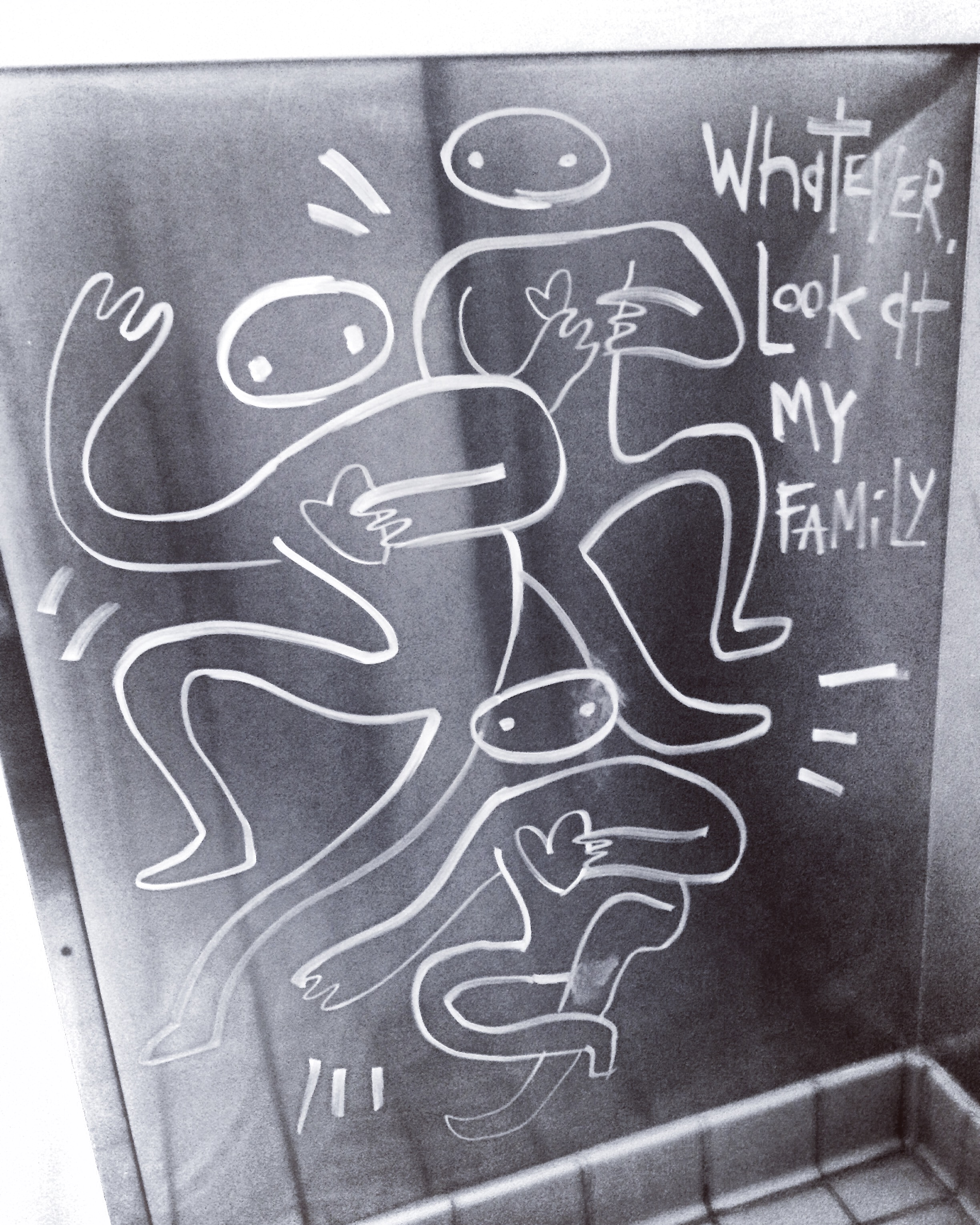 SOFT VANDALISM
Much of the inspiration for Soft Vandalism came from a long conversation that I had with my design professor. He left me with these words of encouragement: "Maddie, you scare people here. In a good way! Or, uh, at least mostly good. Thank you for leaving your mark."
A couple days before leaving Indiana Wesleyan University for good, I chose to leave my mark on the school that had become my home. With dozens of simple drawings imbued with humor and story planted inside elevator doors, across windows, and on light posts, I tried to generate conversation. The drawings were scary for some; in a rural Indiana community, graffiti is rare. But the drawings were also paradoxical: it was graffiti (a symbol of territoriality) about community, and safety, and home.
FOUND
It was a cold, foggy 5 AM in February; I was walking across a silent campus when I saw him. There, alone in the center of the sidewalk, stood a garden gnome. His detached head was leaning contentedly against the rest of his body, smiling out into the snow. I looked around for an owner, for a witness, for Ashton Kutcher telling me I'd just been Punk'd—nothing. Just me, and this gnome, and the emptiness of the whole world.
For a project in a 3D Design class, we were challenged to create a piece consisting of found objects. I immediately thought of my gnome. In my final installation (the gnome head floating bizarrely above a toilet in the men's restroom), I tried to capture the same confusion and wonder of discovery that I had initially felt that morning. Completely unattached from explanation, viewers are encouraged to speculate, laugh, jeer, or invent their own backstory.
FOR YOUR TEARS
For a piece that admittedly started off as little more than a dare, For Your Tears ended up being one of the more formative works of my year. Somewhere around the 190th foot of unrolled toilet paper, the piece felt like less of a joke and more like a conversation. One guy walked past me as I was still writing down the roll, chuckled, and said, "Hey, I hate Valentines Day too!" A professor suggested that I flush the whole thing down the toilet. Another student said that she saw the piece as the rings of a tree coupled with the rings of marriage, while still another labeled it as a prank. Reactions to the piece were widely varied. Because of the work's ability to reflect whatever its viewers project onto it, I've been hesitant to explain it myself so as to not ruin the mystery. I gave it to my best friend on the day that I moved away.
For Your Tears has been performed 4 times now; in a university art building, in the suburbs of Ohio, in front of the Grand Rapids Art Museum, and on the Hollywood Walk of Fame. The reactions to the piece vary with each location.
The documentation from the Grand Rapids performance belong to my friend, the incredible Chicago-based photographer, Hannah Overbeek.
The Hollywood performance was recorded by my Angeleno friend, photographer, and poet, Stephanie Cortez.
 
MAP
At the beginning of the year, my professor commented on my pages of notes. "These are good. You should incorporate these in your work." This advice was politely ignored--they're just my notes, dude. They're full of misspellings and horrible clichés and profanities.
But as months passed, I began to revisit my notes and noticed an honesty in them. In the same way that I've learned to be uncomfortably real with the ugliness of my art, my notes are uncensored, undiluted ideas. Most of those ideas, of course, are really terrible ones. But there is such value in the ability to laugh at yourself, to say, "look at how stupid this was! Look at this gross handwriting, and these tear stains, and this weird connection! Look at my thoughts!"
Incorporating my notes into my final works has given my pieces a bit more humor, honesty, and story.